Richard A. Epstein
Class of 2017-18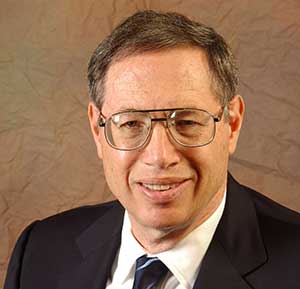 New York University School of Law
American Academy of Arts and Sciences
Bradley Prize
Lynde and Harry Bradley Foundation
A wide-ranging legal scholar with interdisciplinary interests, Richard A. Epstein has made significant contributions in many areas of law, including legal theory property, torts, and employment. His landmark book Takings: Private Property and the Power of Eminent Domain revitalized academic interest in property law. His other books include Simple Rules for a Complex World and The Classical Liberal Constitution. His book Cases and Materials on Torts (with Catherine Sharkey) is now in its 11th edition.
Epstein ranks among the world's most highly citied scholars. HeinOnline, a database of legal scholarship, ranks Epstein sixth all-time among legal scholars on the basis of 10,490 citations. Courts have cited his work nearly 200 times.
He received his law degree from Yale Law School in 1968.
Epstein joined the faculty of the University of Southern California Gould School of Law. He moved to the University of Chicago Law School as a professor and was named the James Parker Hall Professor of Law. He also directed the John M. Olin Program in Law and Economics at the University of Chicago.
He became the Laurence A. Tisch Professor of Law at New York University School of Law and has served as the Peter and Kirstin Bedford Senior Fellow at the Hoover Institution since 2000 and as the James Parker Hall Distinguished Service Professor of Law Emeritus and a senior lecturer at the University of Chicago since 2010.
He is a member the American Academy of Arts and Sciences and has been a senior fellow of the Center for Clinical Medical Ethics at the University of Chicago's Division of Biological Sciences since 1983. He received an honorary law degree from the University of Ghent (2003) and the Bradley Prize from the Lynde and Harry Bradley Foundation (2011).
Epstein has written twenty books and more than 350 articles in both law reviews and peer-reviewed publications. Epstein was editor of the Journal of Legal Studies from 1981 to 1991 and of the Journal of Law and Economics from 1991 to 2001
As a Faculty Fellow, Epstein will collaborate with faculty and students at the School of Law.
Students
Arild Doerge – 2018-19