Thomas S. Ulen
Class of 2016-17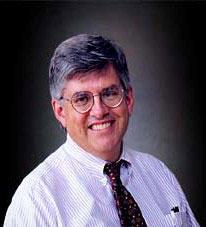 University of Illinois at Urbana-Champaign
Honorary Doctorate, Katholieke Universeit Leuven, Belgium
Board of Directors (Founding Member), American Law and Economics Association
Author of pioneering textbooks and journal articles, Thomas S. Ulen has devoted his career to examining a variety of issues related to economics, legal scholarship, and legal education. Thanks largely to Ulen's work, the field of law and economics has become a dominant approach to analyze legal issues.
His highly regarded textbook, Law and Economics, is in its sixth edition and has been translated into Chinese, Japanese, Spanish, Korean, French, and Russian.
Ulen received baccalaureates from Dartmouth College in 1968 and from St. Catherine's College at the University of Oxford in 1972. He earned a doctorate in economics from Stanford University in 1979.
Ulen joined the faculty of the University of Illinois at Urbana–Champaign in 1979 as an assistant professor of economics, becoming an associate professor in 1981 and a professor of law and economics in 1990. From 2003 to 2010, he directed the Illinois Program in Law and Economics.
In 2010, he was named holder of the Swanlund Chair Emeritus, one of the highest endowed titles on the Urbana–Champaign campus. In addition, he is Professor Emeritus at the University of Illinois College of Law.
Ulen is a founding member of the American Law and Economics Association, a member of the American Economic Association, and an associate member of the American Bar Association.
He has lectured at the Hebrew University of Jerusalem, the University of Ghent in Belgium, the University of Toronto, the University of Maryland, Penn State University, the University of Zurich, the London School of Economics, and Duke University, among many others.
Ulen received an honorary doctorate from the Catholic University of Leuven, Belgium, and was an Erasmus Mundus Fellow, Erasmus University, Rotterdam, Netherlands. He held the J. Fish and Lillian F. Smith Endowed Chair in Economics at Brigham Young University and was a visiting fellow at the Max Planck Institute in Bonn, Germany.
A prolific writer and researcher, Ulen has contributed four entries—on regulation generally, quantity regulation, price regulation, and quality regulation—for the Oxford Economic History of the United States. He recently co-wrote two new books: Cognition, Rationality, and the Law for the University of Chicago Press and Foundations of Environmental Policy for Edward Elgar Publishers Ltd.
Ulen has published more than eighty articles in peer-reviewed journals and nineteen chapters for books. He has served on the editorial boards of several professional journals, including the International Review of Law and Economics, the Journal of Political Economy, the Journal of Legal Studies, and the Journal of Law, Economics, and Organization.
As a Faculty Fellow in the Hagler Institute for Advanced Study, Ulen will collaborate with faculty–researchers in the School of Law and the College of Liberal Arts.
For more updated information: https://law.illinois.edu/faculty-research/faculty-profiles/thomas-s-ulen/
Students