Kumares Sinha
Class of 2015-16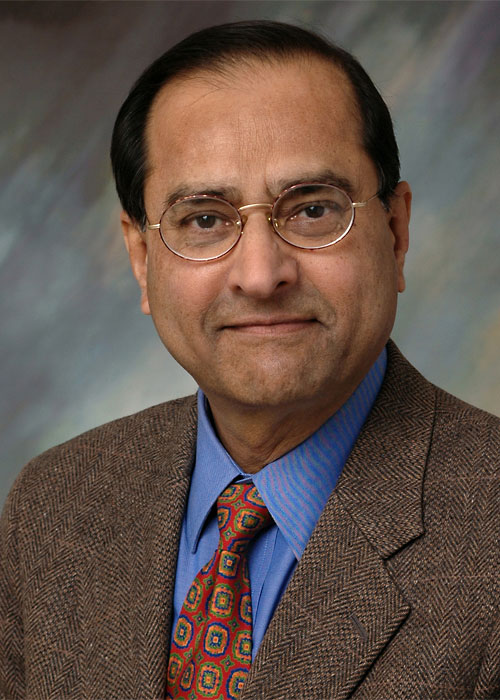 Purdue University
National Academy of Engineering
Honorary Member, American Society of Civil Engineers
For almost five decades, Kumares C. Sinha has contributed to transportation engineering over a spectrum of areas from highway engineering, traffic operations, and safety analysis to land use–transportation system modeling, transportation financing, and civil infrastructure management.
He pioneered integrated highway-asset-management techniques with innovative research on facility condition modeling, treatment effectiveness, life-cycle costing, and multi objective optimization of system performance to determine the best times and the optimal levels of effort for renewing and repairing pavement, bridges, and other facilities. The results of his research have been adopted worldwide.
Sinha received a bachelor's degree in civil engineering from Jadavpur University in 1961, as well as a master's degree in municipal engineering in 1966 and a doctoral degree in civil engineering in 1968, both from the University of Connecticut.
After six years at Marquette University, he joined Purdue University in 1974 and is currently the Edgar B. and Hedwig M. Olson Distinguished Professor of Civil Engineering there.
Sinha is a registered professional engineer who has consulted with the World Bank on transportation and infrastructure issues. He has served as the president of the Transportation and Development Institute of the American Society of Civil Engineers (ASCE), the Research and Education Division of the American Road and Transportation Builders Association, and the Council of University Transportation Centers (CUTC). He is currently a member of the executive committee of the Transportation Research Board (TRB) and on the editorial boards of five professional journals, including the Journal of Transportation Engineering as editor-in-chief emeritus.
Sinha is a member of the National Academy of Engineering, an honorary member of ASCE, and a national associate of the National Academies.
Recent honors include the CUTC Award for Distinguished Contribution to University Transportation Education and Research in 2005, the TRB Roy W. Crum Award in 2009, and the ASCE James Laurie Prize in 2011.
As a TIAS Faculty Fellow, Sinha will collaborate with faculty–researchers and students from the Zachry Department of Civil Engineering in the Dwight Look College of Engineering and with researchers from the Texas A&M Transportation Institute.
For more updated information:
https://engineering.purdue.edu/CE/People/view_person?resource_id=2252
Students
Arezoo Samimi Abianeh – 2015-16